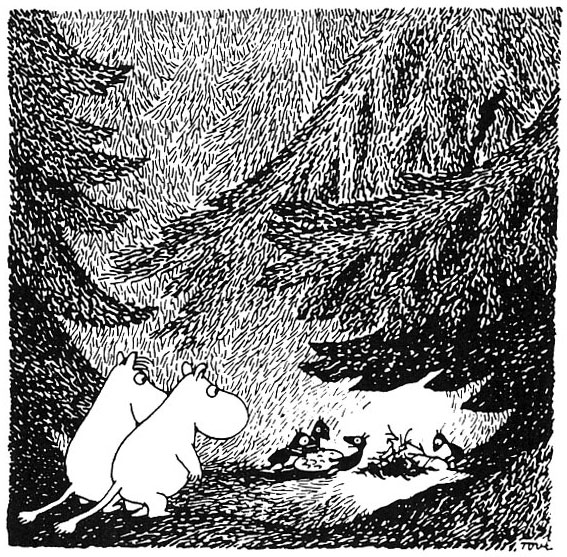 Tove Jansson is revered around the world as one of the foremost children's authors of the twentieth century for her illustrated chapter books regarding the magical worlds of her creation, the Moomins. The Moomins saw life in many forms but debuted to its biggest audience ever on the pages of the world's largest newspaper, the
London Evening News,
in 1954. The strip was syndicated in newspapers around the world with millions of readers in forty countries.
The Moomins are a tight-knit family-hippo-shaped creatures with easygoing and adventurous outlooks. Jansson's art is pared down and precise, yet able to compose beautiful portraits of ambling creatures in fields of flowers or on rock-strewn beaches that recall Jansson's Nordic roots. The comic strip reached out to adults with its gentle and droll sense of humor. Whimsical but with biting undertones, Jansson's observations of everyday life, including guests who overstay their welcome, modern art, movie stars, and high society, easily caught the attention of an international audience and still resonate today.
For more on Tove Jansson and her work, go to:
http://www.moomin.com/eng/
http://www.moomintrove.com/index.htm